Call NOW! - 760-251-4744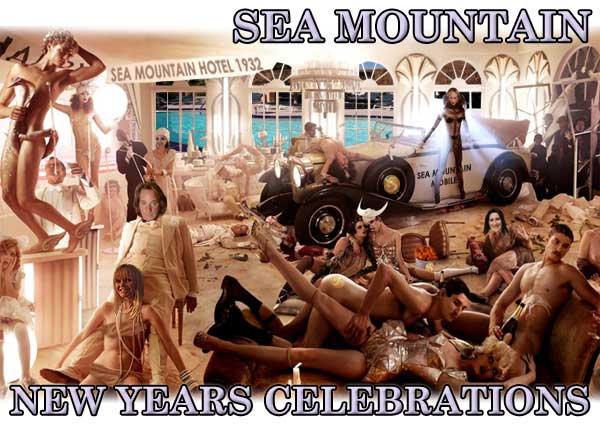 See why Maxim and now Esquire calls NYE at SMI the ultimate sensual festival!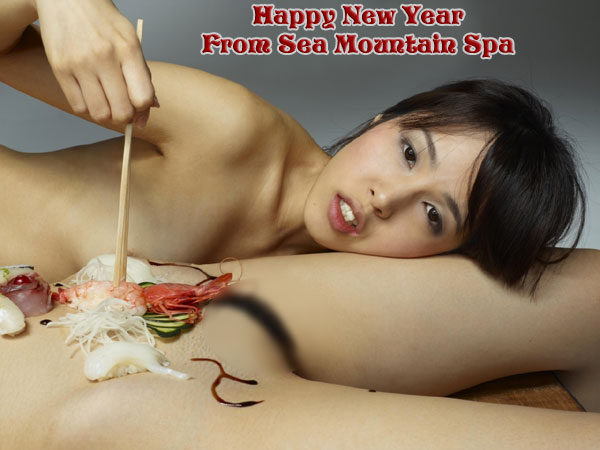 Friday to Tues at the Lifestyles vortex of the USA - New Years Rock n Costume Lingerie 760-251-4744
GET OUT OF THE SNOW AND COLD AND INTO THE WARM DESERT AND THE HEATED WATERS
NAKED IN THE DAY WITH THE SUN KISSING YOUR BACK AND YOUR LOVE HOLDING YOU AS THE WARM SUN MELTS YOUR PASSIONS AT SEA MOUNTAIN SPA HOTEL AND RESORT AND CLUB

One of the hottest weeks with some of the best weather in the USA -
Bring your lingerie and less and get some special party favors
This Wednesday our celebration begins at Sea Mountain Spa your haven for elite celebrations
A 7 day reign of Love and celebration of the season of giving, sharing, meditation and much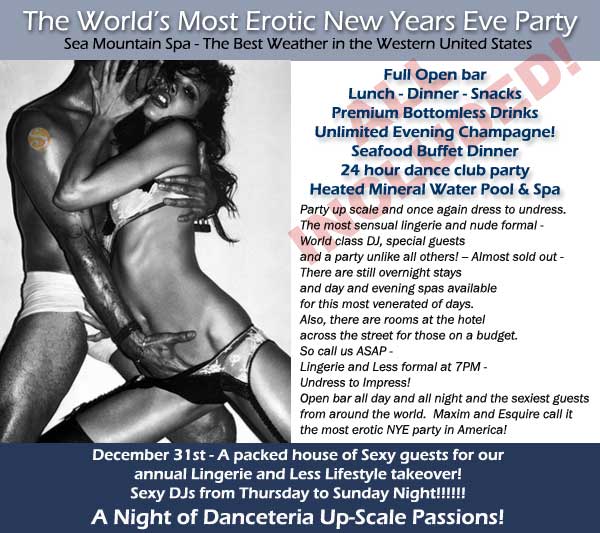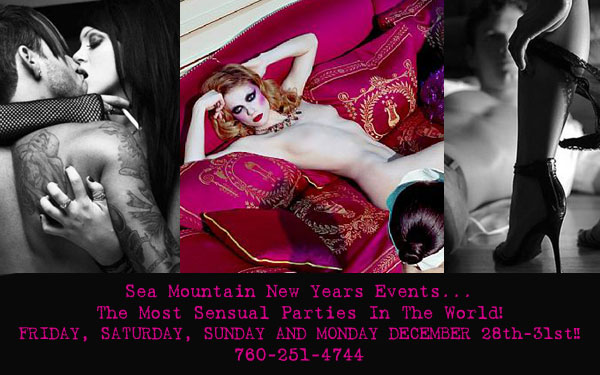 Remember, the Sea Mountain is the premier up scale play-and-stay retreat, resort, and spa where there are no single men ever on the property.



Upcoming Events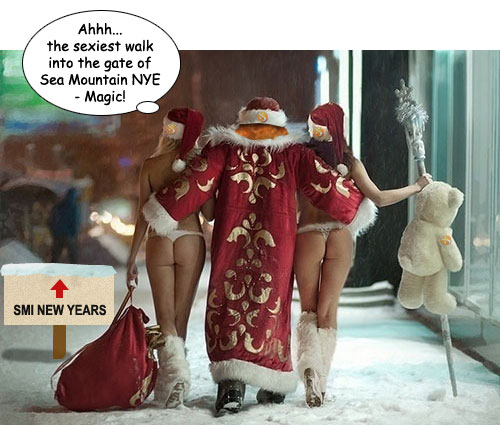 NYE (New Years Eve) Ultimate Lingerie Ball-as seen in worlds most erotic party MAXIM - It's a lingerie blow out costume lingerie contest with $2500 worth or prizes (wear a costume and mask - or come nude!) - Amazing fires - 7 DEADLY SINS PARTY: WE WILL INDULGE IN ALL 7 - Yes dear friends, already half sold out for the most dramatic rage on this planet two nights of New Years Eve events with Fridays Ultra Lifestyles Dance and Saturday dance party and naked sun events of the Nude Spa World. ON MONDAY December 31st: Breakfast, lunch, an outrageous Seafood and prime dinner and open bar. All you can ingest champagne, late eves costume lingerie parade, 24 dance event. The most upscale night of the year hot water mineral water festival and wood burning fires pits all eve. Call now! 760-251-4744 This is Sea Mountain Land Most provocative and upscale event last year this event sold out one week prior so get your private pass today!
THERE ARE HOTELS WALKING DISTANCE FROM SMI WHEN OUR ROOMS ARE SOLD OUT
| | |
| --- | --- |
| | Summer Camp for Adults Only Returns to Sea Mountain Spa Resort Summer Camp for Adults Only Returns to Sea Mountain Spa Resort. The ultimate pool parties and sun worship with the world's largest lifestyle site with the hottest couples from all over the world. It's an intense takeover with the hot sunny days and the warm wishes of some of the hottest couples in the world. -- Time to bond with your new friends. Remember Camp? Bonding with your new best friends, leaving your old life behind, and creating a new persona? This is your special week of Zensin at SMI. Dress to undress and impress it's Sexy Shoes Nights and the pole dance all day and all night - Today is Yours - 760-251-4744 www.nudespa.com |